Some kind words from our 3,925+ Chicago tennis players
(75,150 + nationwide)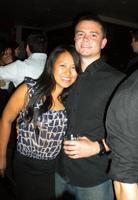 Member Since 09/26/11
One week in to the program and already met 2 great people to play against. Great way to meet equal competition FAST!
Member Since 04/28/14
In the two months I have been a member I've played with 3 different opponents who I had never met before. I look forward to a summer of tennis and establishing new partners.